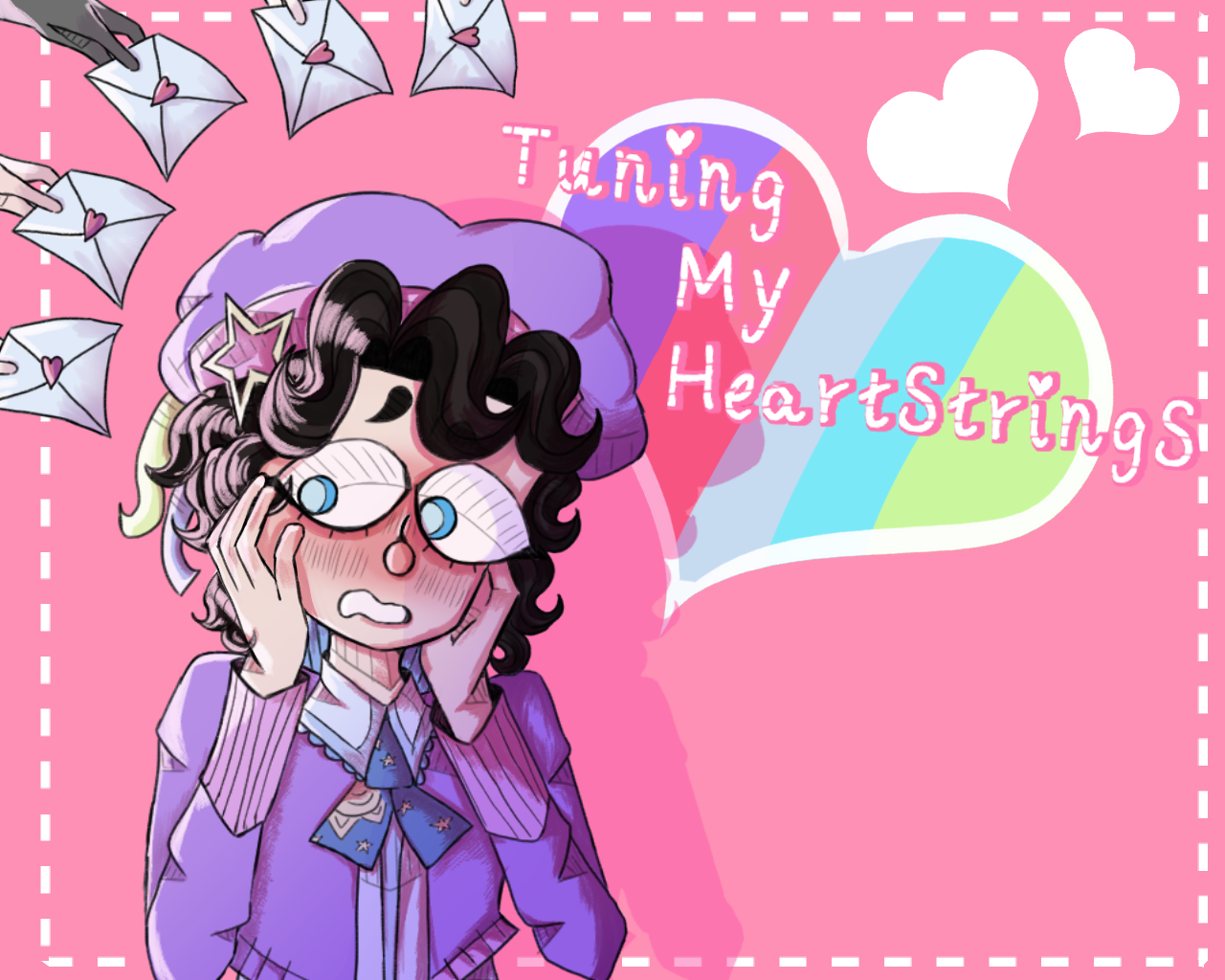 Tuning my Heartstrings
Survey and Future Projects
---
Hey there! For the last few days, not gonna lie, I've been completely with the (rather sudden) increase in views and downloads. I really appreciate every single download and I hope that the game was enjoyable! Keep in mind, there is a survey for the game. The aim of the survey is to not only satisfy my curiosity, but find my weak areas so I can keep them in mind for future projects (also, to prove that I'm taking these into account, I am working on character sprites for a more dynamic and enriching visual experience for my future games). However, I can't find out these weak points without your help, so please consider filling out the survey.
Hmm? Future projects you ask?
Well, since September, I've been working on this fangame as a writer and programmer. It is (yet again) another dating simulator for the rhythm or gacha gambling game Bang Dream! Girls Band Party! based in a host club with a ton of cute girls. Our team has many talented artists, writers and programmers! It would be really cool of everyone to check out this game too as it is my top priority project at the moment. We have a tumblr and an instagram so be sure to check those out.
As for personal projects, I'm planning on working on the first big project of my series and finishing off a demo for an unfinished project (that sounds disappointing aloud...ha) but these might be coming out much later as, like I said, the Bang Dream! Girls Band Party! dating simulator is my top priority. But I will be making social media so everyone can keep up to date with my characters. Keep an eye out for my social medias on my profile if you'd be interested in that!
Yet again, thank you for following the development for my small, silly project. Really, it means so much to me that people are even interested! So, I mean it when I say I'm very grateful for all this. I hope everyone continues to have fun with the game and has a good day!
Get Tuning my Heartstrings